Enikon has signed contract with SOMISA S.A.
Monday, 22 July 2019
/
Objavljeno unutar
News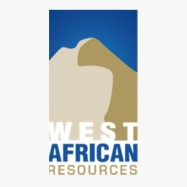 Enikon has signed a contract with SOMISA S.A. for mechanical works on complete SMP package on Sanbrado Gold Project in Burkina Faso. Beside usual scope of work on the project on Sanbrado Project, our new Liebherr LR 1300 crane will be engaged to perform heavy lifts. Works are scheduled to commence during August 2019 and scheduled to be completed by April 2020.